A few notes on genre: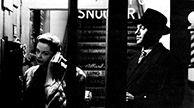 noir
Crime movies, 40s-50s, generally black & white, emphasis on mood.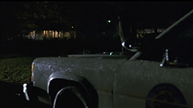 neo-noir
Noir from the 60s on.
Generally made with an acute awareness of the noir that preceded it.



gothic
Of or relating to a style of fiction emphasizing the grotesque, mysterious, and desolate. - Webster's II. Covers a wide range, from horror to romance.



drama
Generally serious in outlook, often with social overtones.



film gris
Noirish. Often subsumes sub-genres such as thriller, suspense, spy, gangster.



war
War is hell.



science fiction
Futuristic, but often a critique of the present.



comedy
You wouldn't think a set called Dark Energy would lay a lot of emphasis on laughs, but irony abounds, and screwball often fits in well.




surrealism
Emphasis on the irrational, the subconscious.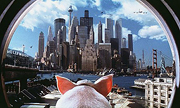 fantasy
Wild, visionary fancy - Webster's.



documentary
Down to bare bone.